At Enagás Emprende we are looking for new business models in line with our strategy of diversification and incorporating disruptive technology at an early stage.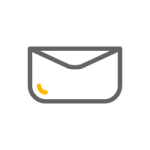 01
Application
Entrepreneurs submit their proposals to Enagás Emprende, which will then talk to them, analyse their proposal and check that it meets the minimum assessment requirements
02
Initial Screening
If it meets these requirements an initial Technical Screening will be carried out. The relevant Enagás technical specialists meet the entrepreneurs to learn more about their technical solution and provide an initial opinion about the technological viability and potential interest of the project. This is not an audit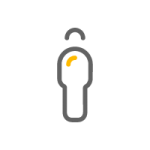 03
Assessment Team
The entrepreneur presents their project to Enagás Emprende's Start-up Team. This managers committee evaluates the project based on the one-page proposal form provided by the entrepreneur and their presentation and decides whether the project will reach the next phase or not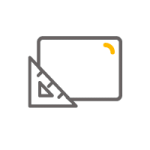 04
Value Due Diligence
An Enagás multi-disciplinary team analyses the entrepreneur's business plan using a Value Due Diligence analysis. The resulting report will be used by the Start-Up Board for the final assessment.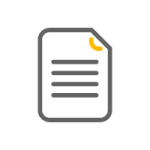 05
Final Assessment
The entrepreneur presents their project to Enagás' Start-up Board. This committee, formed of Enagás' CEO and senior management as well as external experts, will make a decision on the investment and type of support the entrepreneur will receive from Enagás Emprende
06
Agreement
Once the project has been approved, and the type of support agreed on, the entrepreneur and Enagás Emprende will decide on the details and roll-out of support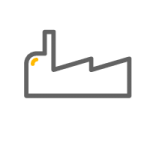 07
Support of Enagás Fab
Once the agreement between Enagás Emprende and the entrepreneur is signed, the support programme will be started according to the agreed modality: ACCELERATION, ACCOMPANIMENT, DEVELOPMENT
A CSR programme
A prize or marketing initiative
An incubator or accelerator (to use)
An Investment Fund
A research chair
A purely financial partner
A technological developer
A route of entry for Enagás products