Investing and accelerating energy projects to boost energy transition
Entrepreneurship and Innovation of Enagás
Promoting projects for a more sustainable future
Enagás Emprende is the Corporate Venturing  of Enagás which invests, colaborates and accelerates innovative projects and technologies in the field of energy transition with special emphasis on renewable gases (Biogas and Hydrogen), sustainable mobility, energy efficiency and digitalisation in general.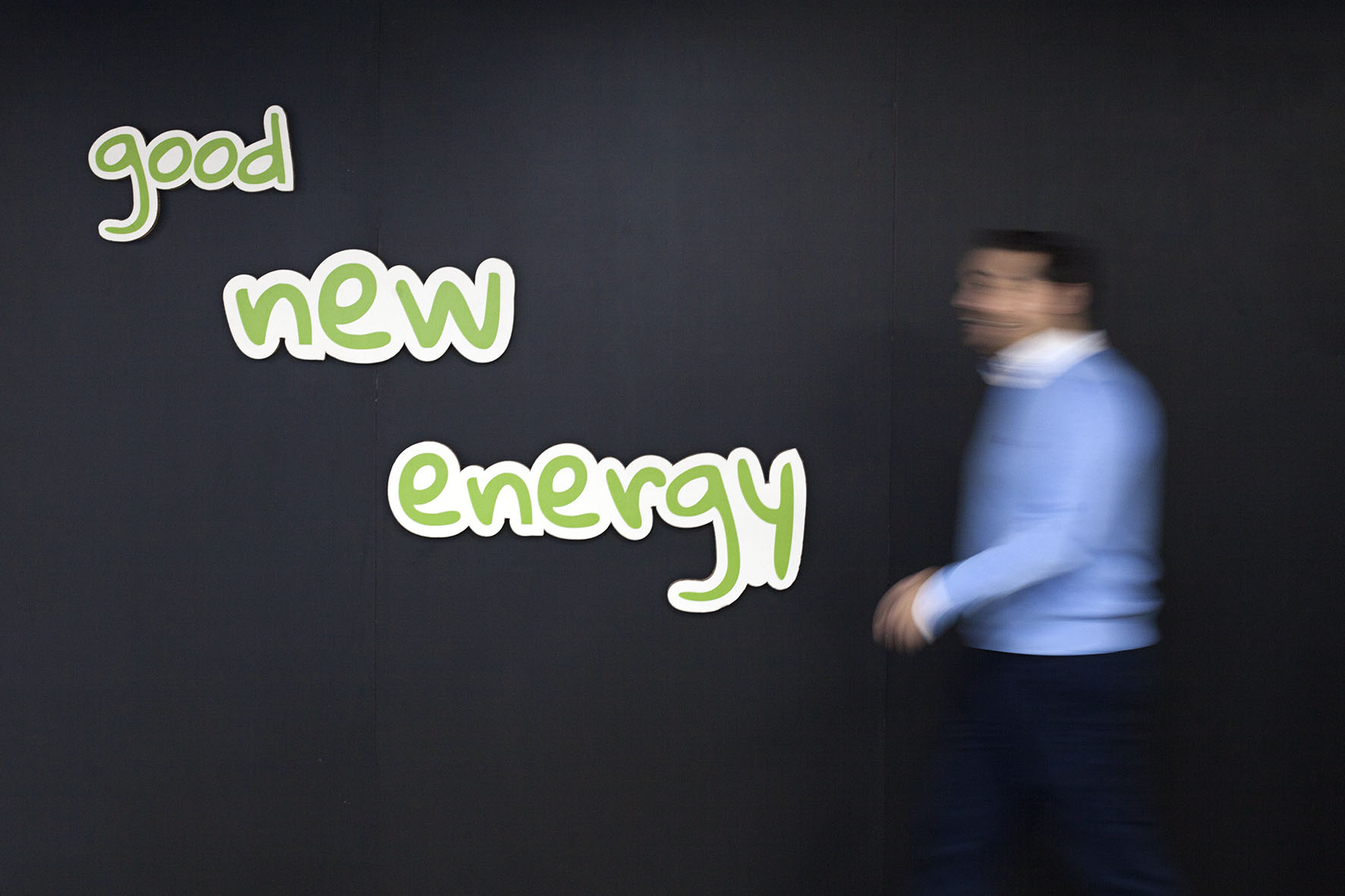 In a context of energy transition, Enagás is committed to innovation as another way to grow

DEVELOPED IDEA

BUSINESS PROJECT

PROTOTYPE

STARTUP

CONSOLIDATED COMPANY

As your project is unique, we offer you a tailored support programme:
Smart money
Equity for the spin-off/startup through our Venture Capital. Commitment to invest up to 150 M € in 2030.
Loans (participatory or convertible).
Enable access to public funding programmes.
Access to our investment funds.
Technological and Business enabler
Technological validation in our facilities.
Connection to the industry and market access.
Developing collaborative and innovative projects with other institutions.
Acceleration and incubation
Tailored training.
Internal mentoring with senior management.
External mentoring with prestigious entrepreneurs.
Enagás Fab and Energy Venture Center workspaces in Madrid.
We make your business project a reality
1

IDENTIFICATION

Entrepreneurial ecosystem

2

ANALYSIS

Value Due diligence

3

INCUBATION

Projects in its first stages

4

ACCELERATION

Tailor-made for each entrepreneur
Enagás Emprende stages
Origination and Ecosystem, we select the internal and external projects that best adapt to our strategy.

Incubation & Analysis

, we study the best type of support for each project.

Acceleration

of our ventures according to our own methodology.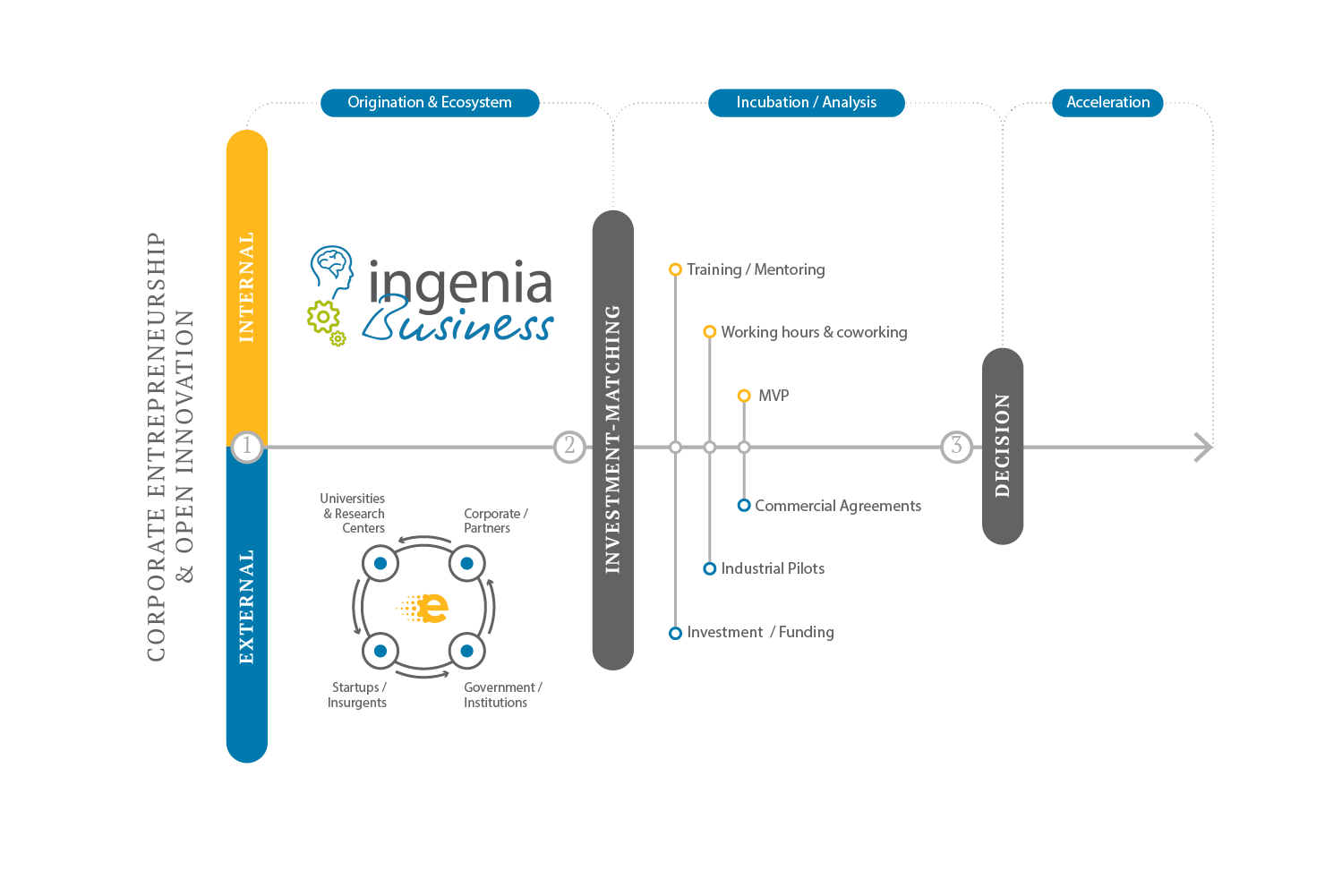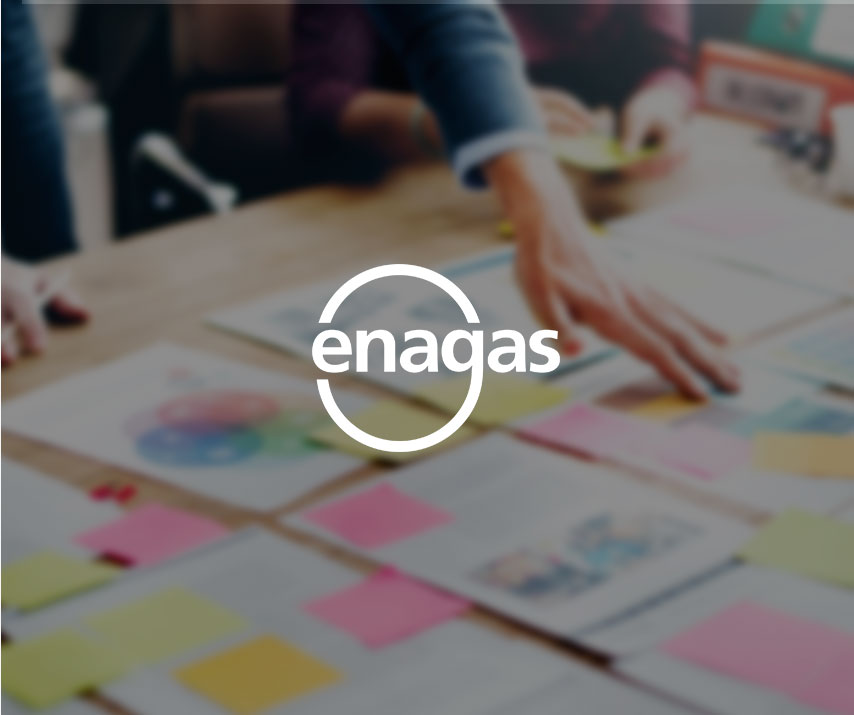 Enagás can be your:
Partner-investor
Preferred client
Industrial-comercial partner
Submit your project
We will contact you to start with the analysis process
Send us your project
We are experts in natural gas
We have been developing, maintaining, operating and managing infrastructures and gas networks for 50 years. We have built the main infrastructures of the Spanish gas system, making it one of the best systems in the world. We also independently guarantee gas supplies, promote competition and encourage its use as the cleanest, most economical and efficient fossil fuel.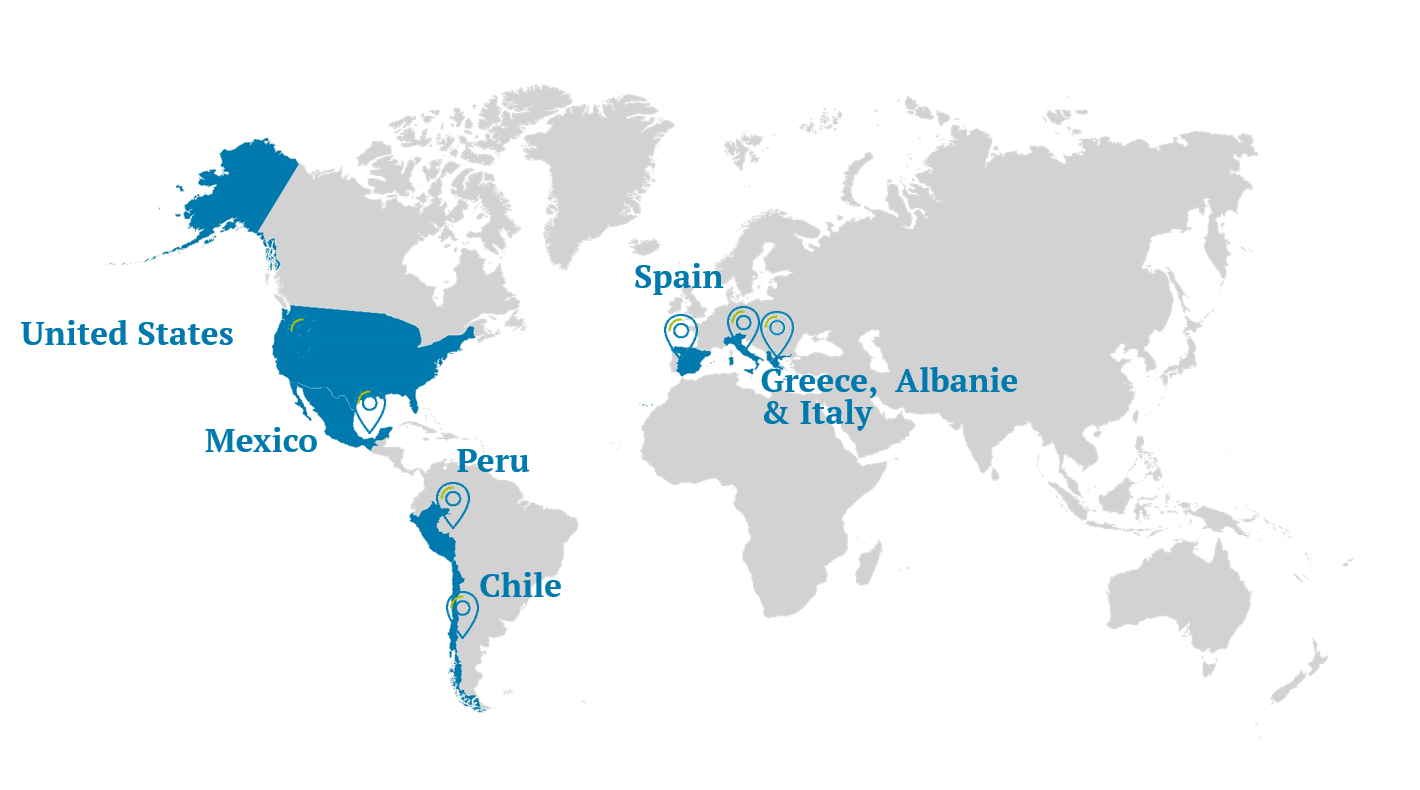 'For a long time, at Enagás we have been making a firm commitment to innovation, one of our company's key values,'
Antonio Llardén
Chairman of Enagás